Social Program
Welcome Drink
Palazzo dei Congressi
Monday April 11st, h 18:30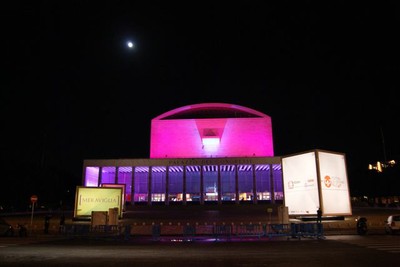 The EuCAP Committee is glad to welcome the delegates to share a complimentary welcome drink organized at Palazzo dei Congressi on Monday April 11st, at 18:30 just after the Sessions.
This is the ideal opportunity to say hello to other attendees and to network with fellow delegates from around the world.
The Welcome Drink will be free of charge for all attendees of EuCAP 2011!

Gala Dinner
Villa Miani
Via Trionfale 151, 00136 Roma
Thursday April 14th h 19:30 cocktail, h 20:30 dinner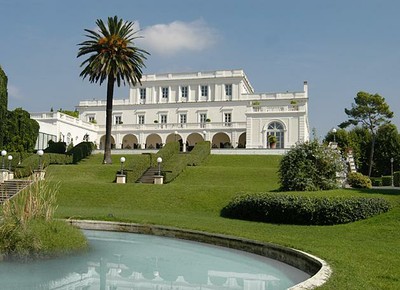 The Conference dinner will be held in one of the most exclusive venues in Roma, the magnificent Villa Miani placed over the hill of Monte Mario in a green oasis within the City.
Built in 1873 by "Società Monte Mario" as a strolling place, Villa Miani is an elegant neoclassic building surrounded by acres of extremely cured English-style lawn that offers an absolutely unique and spectacular view over Rome.
Confortable buses, will arrange the transportation from Palazzo dei Congressi with departure at 18:30, offering the opportunity for a short city tour. The guests will arrive at Villa Miani in time to admire the amazing colors and lights of Rome at the sunset while enjoying a welcome cocktail in the garden.
The return will be organized such to leave the attendees as close as possible to their hotels.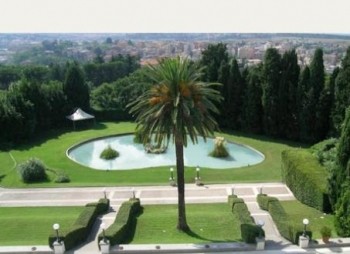 Fee* per Person: 70,00 €
* In consideration of the great prestige of the venue, the overall cost per person is significantly higher than that indicated and hence the required fee has to be considered as just a contribution.
Document Actions