IDS INGEGNERIA DEI SISTEMI S.p.A.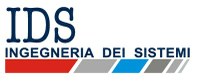 Category:
Sponsors
IDS S.p.A. is an independent system engineering company operating in both defence and civilian fields The company is organised into business lines:
SPACE LABORATORY: Consultancy and software solutions for antenna design and antenna integration on spacecrafts, verification and qualification activities
NAVAL DIVISION: Supports and advises navies, shipyards and the naval industry in optimising the electromagnetic (EM) performance of naval platforms and fleets.
AERONAUTICAL DIVISION: Provides aeronautical industries and defence ministries with comprehensive engineering support in areas ranging from the development of flight control systems to electromagnetic design of air platforms .
AERONAVIGATION DIVISION: Supports civil and military aviation agencies and air navigation service providers with ICAO/FAA compliant integrated systems for instrument flight procedure design and ground validation
GEORADAR DIVISION: The GeoRadar Division designs, manufactures and sells its comprehensive suite of Ground Probing Radar equipment for performing non- destructive investigations.